Mayasheel Retail Ltd.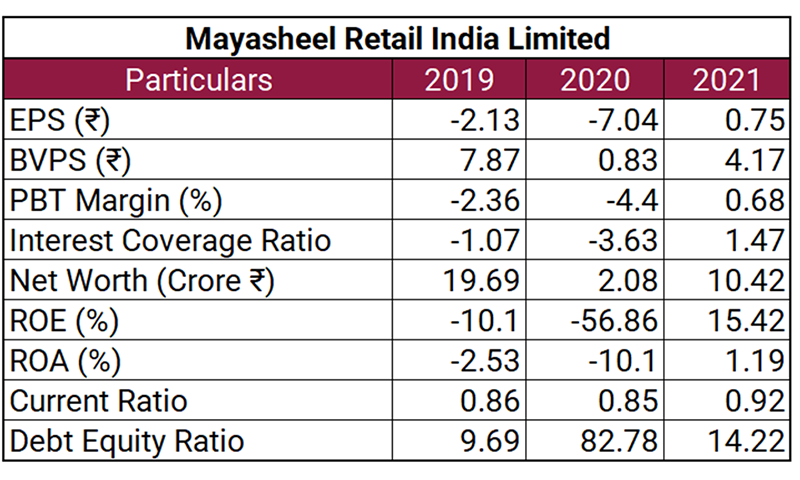 Industry: Retail
Founded: 2014
Headquarter: New Delhi
Mayasheel Retail ltd, commonly known as Bazar India is one amongst the leading retail brands in India and India's fastest growing fashion & lifestyle company.
The company was incorporated in 2014 and offers a wide range and variety of apparels and general merchandising at an affordable price.
Mayasheel Retail had a net worth of Rs 10.42 cr and generated Rs. 188 cr in total revenue during the FY 2021.
Retail sales in October 2021 grew by 34% compared to October 2020, according to the Retailers Association of India (RAI).