Carrier Airconditioning & Refrigeration Ltd.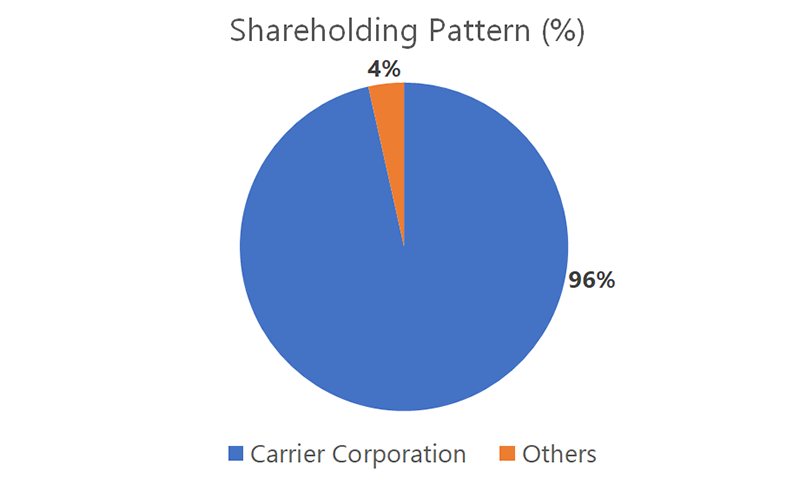 Industry: Consumer Discretionary
Founded: 1986
Headquarter: Haryana
Carrier is the leading global provider of healthy, safe and sustainable building and cold chain solutions with a world-class, diverse workforce
Carrier India has 14 sales and service offices, more than 800 sales and service channel partners across the country, ensuring efficient solutions and quality services at the customer's doorstep.
Carrier AC had a net worth of Rs 237 cr and generated Rs. 1,241 cr in total revenue during the FY 2021.
Indian appliance and consumer electronics (ACE) market is expected to increase at 9% CAGR to reach US$ 48.37 billion in 2022.